Wildlife Photographer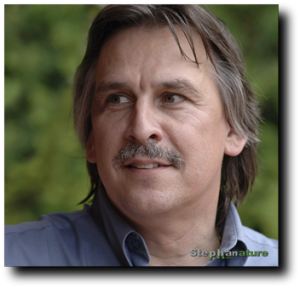 I was born in 1957 in Forest (Belgium). II grew up in Jette, the same district as surrealist painter René Magritte between 1930 and 1954.
I often visited the acres of woodlands, parks and fields in the Molenbeek Valley area, known as the Nature Reserve and Poelbos also called Parc Roi Baudouin. This is where I discovered my first "subject observation model" birds, frogs, insects, etc. This world opened the way towards my passion. The first camera, which was offered to me at the age of 20, was the start of my passion for photography, which has grown over the years. Today as a graphic advisor, I am naturally attracted to images and pictures involving nature.
First of all, a good shot needs to be aesthetic. The scenes of wildlife are not easy to capture. Framing, as well as brightness, must be chosen with extreme care. Time does not count. Only at the beauty surrounding the wait for that fleeting moment where I will capture, as it deserves to be, the image as desired.
Being passionate about open spaces, I travel every year in North America, especially in September, which is the best time for such trips. In the Rocky Mountains, the photograph becomes a lifestyle. I journey from one end to another, binoculars and camera slung over my shoulder, capturing the fleeting beauty of a landscape at dusk, or that of mammals frolicking in the dawn light in the morning.
Spoken language is inadequate to express what one feels at such sights, to describe the light that captivates the senses, or to narrate the endearing mammals frolic in their natural environment. Camouflaged in the dress of leaves, or crouched in the hollow of a rock, looking at the water's edge, I wait for the magic moment when I can capture the vivid image I have chosen to share with a public of nature lovers.
Photography is bound up with emotion. Behind every shot, there is a feeling or a story … This is how I practice this art. Without doubt this is what has enabled some of my shots to be recognized through prizes in several categories such as birds, mammals and landscapes.
This passion for the beauties of creation, I want to share with all those who, like me, are lovers of all nature offers around us and who know so well we learn to love the beautiful, good and well.